This is the headquarters of the Catalan Retina Institute (ICR) and it is the centre of reference for all other offices. ICR Sarrià has 31 ophthalmologic consultancy rooms, 14 optometric consultancy rooms, 7 diagnostic testing and treatment rooms, and 4 emergency rooms open 24 hours a day all year, always with an ophthalmologist present, plus an on-call surgeon.
Tour virtual
Discover ICR Headquarters with our virtual tour
How to get to ICR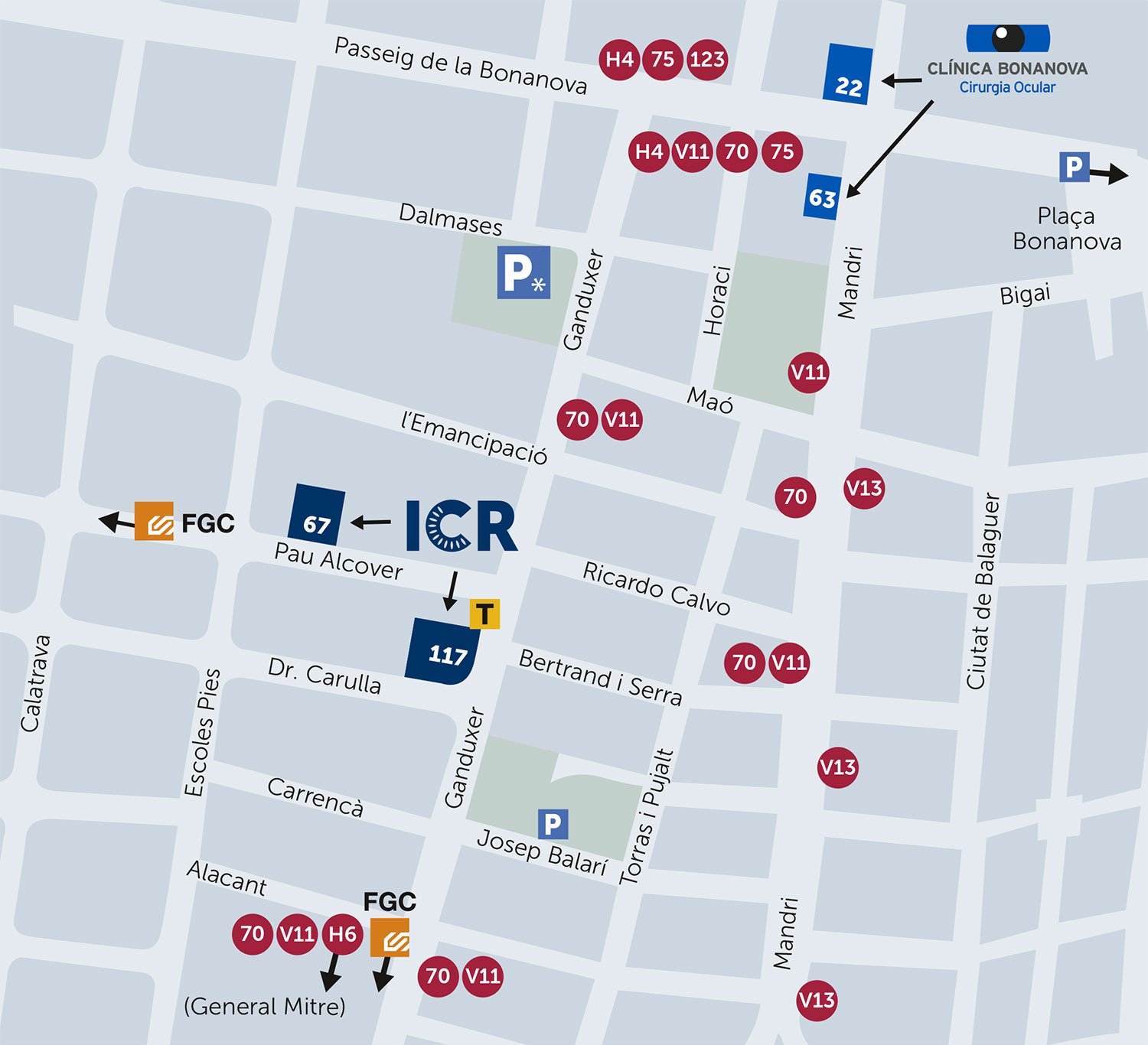 Location
c/Ganduxer,117
08022 Barcelona
Parking
-Ferran Casablanques undergound parking. In front of the center.  
-Dalmases underground parking. Special prices for ICR patients.
Phone
93 254 79 20
Request hours:
93 254 79 20
Emergency phone:
93 418 72 27
horary
Monday to Friday 8am to 8pm
Saturdays 9am to 2pm
Emergency
24 hours a day, 365 days a year
Doctors