Together with several renowned ophthalmologists from all parts of Spain, Dr Núria Ibáñez, chief of the Department of Oculoplasty at Institut Català de Retina took part on the 9th meeting organized under the name "IX Symposium on Controversies in Ophthalmology". The symposium dealt with subjects and controversies related to oculoplasty (an ophthalmology area studying eyelids, tear ducts and orbit) and was held at Hospital de Bellvitge. The areas discussed covered the most innovative ophthalmology treatments in two ophthalmology specialties: oculoplasty and glaucoma.
Four round tables were organized, two of them dealing with oculoplasty and another two with glaucoma. Dra. Ibáñez actively took part in the two round tables devoted to oculoplasty and she shared her experience with the rest of the specialists and attendants at the symposium.
The first round table revolved on the subject Anophtalmic cavities: surgical beads and orbital volume management. It was based on the assumption of an eye loss and the consequences it has at different levels. The round table addressed the subject of how to improve reconstruction surgery for orbital cavity, as well as the latest treatments that help solving complications and how the adaptation of ocular prosthesis can provide an aesthetic recovery with exceptional results.
The second round table dealt with Postoperative management and complications in filtration surgery, and its main goal was to present surgical treatments and the evolution of glaucoma patients.
The third round table, Palpebral malposition: guidance to diagnosis and therapeutic management, approached abnormal eyelid and eyelashes positions, as well as how to treat the important problems they cause, both at a visual and at an aesthetic level and which can be potentially severe. Participants insisted on the usual need of using grafts to solve such problems and to proceed to more than one intervention in severe cases.
During the last round table there was a debate on the different kinds of glaucoma surgeries and the advantages and disadvantages they have to offer.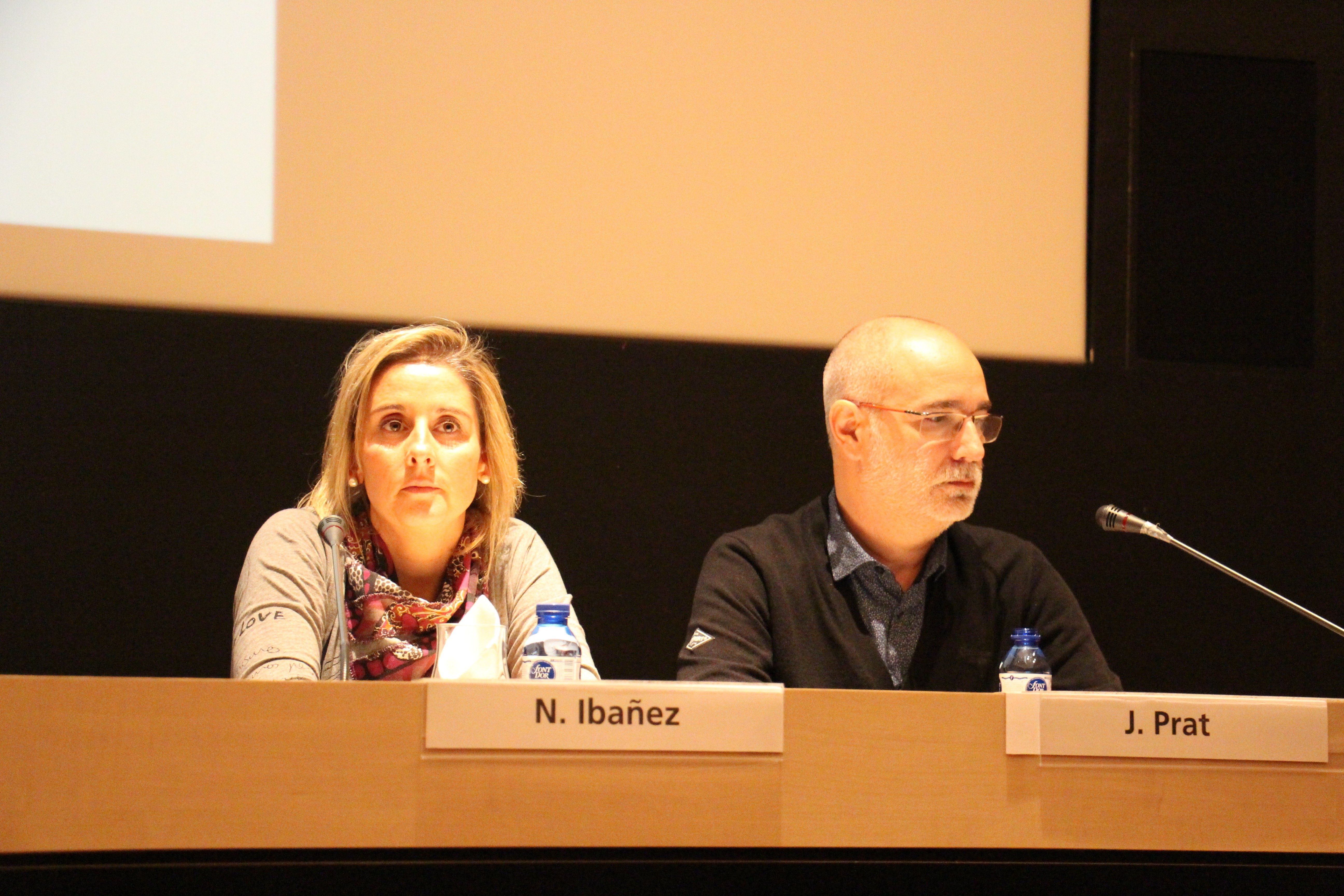 The symposium is open to every single professional in healthcare industry, especially in the ophthalmology area, and it is of a great interactive and participative character, as it increasingly integrates new technologies to the event. This year, the attendants were able to send their questions to the participants of the oculoplasty round tables through WhatsApp.