La Dra. Lorena Castillo, responsable del Departament de Neurooftalmologia de l'ICR i líder d'opinió sobre la LHON -Neuropatia Òptica Hereditària de Leber- ha estat coautora d'un treball d'àmbit internacional que s'ha publicat a la prestigiosa revista americana Journal of Neuro-Ophthalmology.
L'estudi, titulat Real-World Clinical Experience With Idebenone in the Treatment of Leber Hereditary Optic Neuropathy, analitza l'eficàcia i seguretat de la Idebenona en pacients amb LHON en els quals s'ha iniciat el tractament en un període no superior a 1 any des de l'inici de la pèrdua visual del segon ull.
Per a què serveix la Idebenona?
La Neuropatia Òptica Hereditària de Leber és una patologia rara causada per una mutació als mitocondris, que com a conseqüència danya el nervi òptic i provoca una pèrdua de visió sobtada.
Aquesta malaltia a dia d'avui no té cura. Tanmateix, s'estan estudiant certs medicaments que alenteixen la progressió de la malaltia. Un exemple és la Idebenona, un fàrmac amb estructura similar a l'antioxidant natural coenzim Q10 que té com a objectiu tornar a activar el funcionament correcte dels mitocondris i evitar el dany al nervi de l'ull.
La Idebenona es considera un fàrmac orfe, ja que s'utilitza per a tractar malalties rares, és a dir, malalties que afecten a un grup reduït de la població.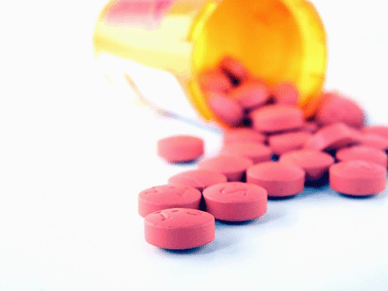 L'estudi internacional avalua l'eficàcia del tractament
En aquesta investigació s'ha estudiat la seguretat i l'eficàcia de la Idebenona en 111 i 87 pacients respectivament de 10 països diferents.
L'estudi confirma la seguretat de la Idebenona i suggereix que un percentatge de pacients tractats amb aquest fàrmac tenen un millor pronòstic a llarg termini, així com que la resposta al fàrmac augmenta si la malaltia es tracta de manera precoç. En aquest treball també s'indica que el tractament ha de tenir una durada mínima de 24 mesos per a obtenir resultats positius.
Es pot llegir l'article complet a continuació:
Real-World Clinical Experience With Idebenone in the Treatment of Leber Hereditary Optic Neuropathy. Journal of Neuro-Ophthalmology: December 2020